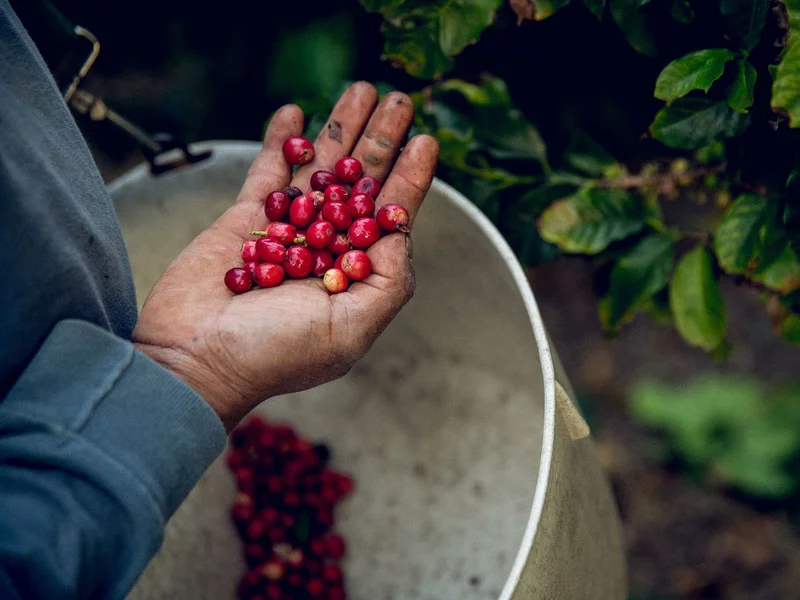 Eureka! California-Grown Coffee Is Becoming The State's Next Gold Mine
In most coffee shops, you can choose a cup of joe brewed with beans from countries like Ethiopia, Colombia, Costa Rica and Yemen. Now, a new crop of coffee growers is working to get coffee brewed from California-grown beans included on those menus.
When Mark Gaskell moved to California after working in coffee-growing regions in Central America, he noticed coffee plants growing in gardens and wondered if large-scale production was an option.