Bourbon FlightsCatch a wave from Santa Barbara to Oceanside!
| | |
| --- | --- |
| Coffee Varietal: | Bourbon-Caturra Rojo-Cataui Rojo-Pacas |
| Size: | 50g |
Ride a wave from Santa Barbara to Oceanside and experience coffee farms within California.  Each selection features a coffee that is part of the famed and world-renowned Bourbon-Typica group.  Known for excellent cup quality, this flight currently includes Bourbon, Pacas, and Caturra Rojo, but will change with each season.  The four 50 g tastings originate from different farms within California.
PLEASE NOTE: COFFEE IS SHIPPED WITHIN ONE WEEK OF ORDERING AND WITHIN 2-3 DAYS AFTER ROASTING
Farmers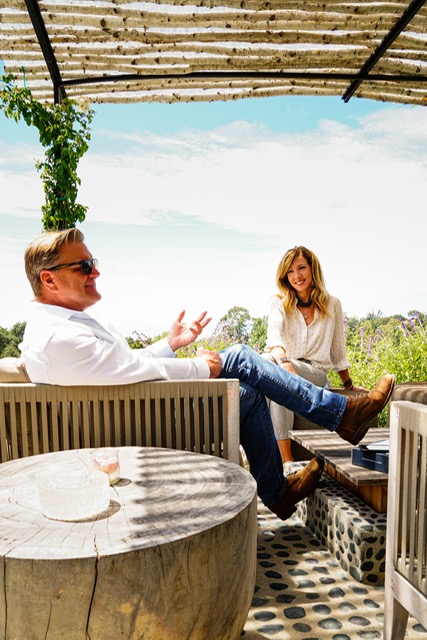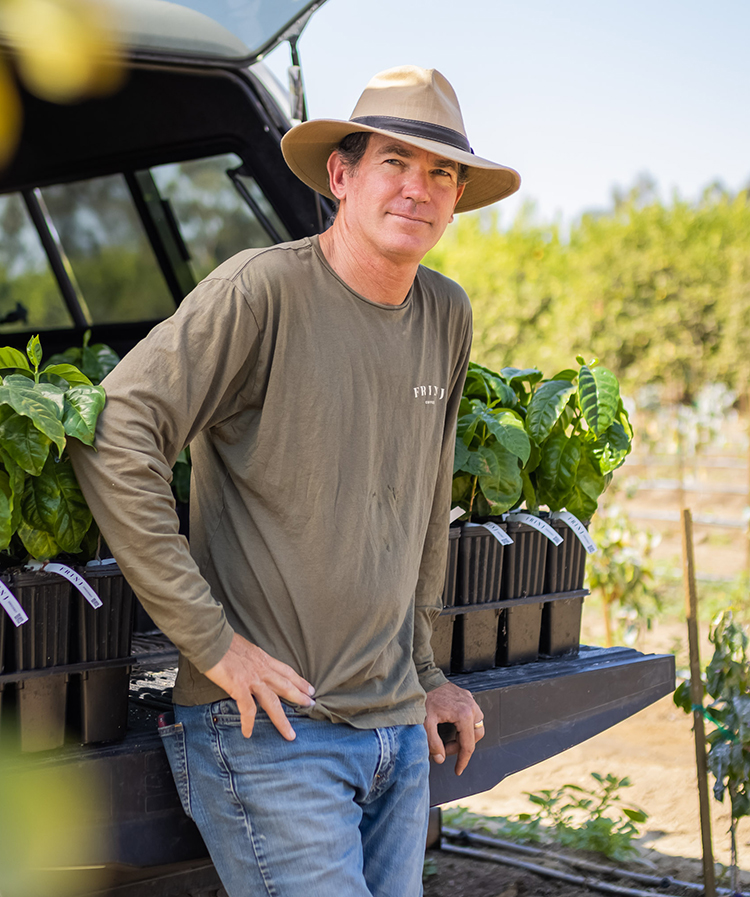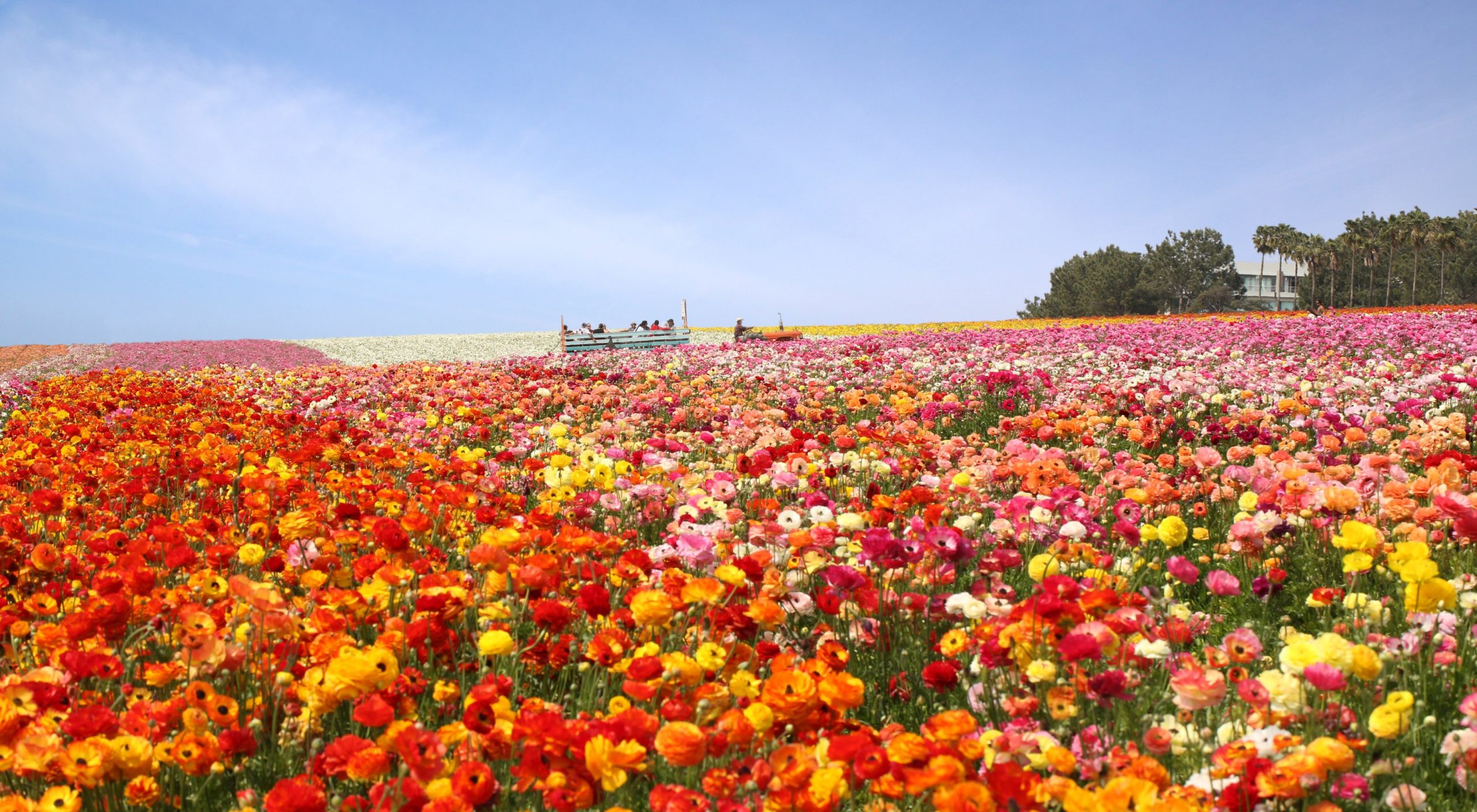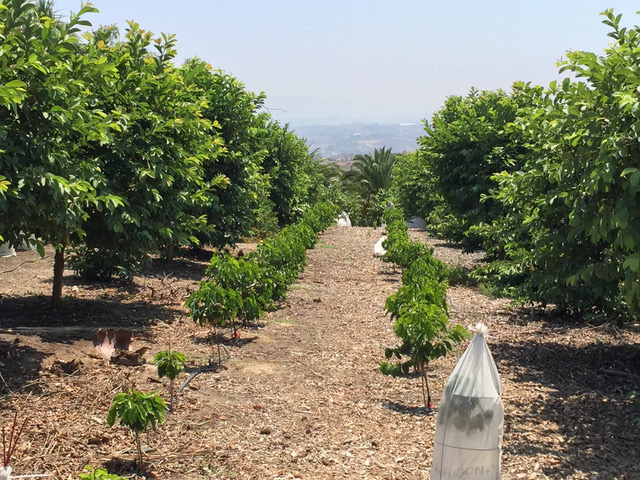 Valley Heart Ranch:
Kirsten and Darrell Becker
Nestled between the mountains and the sea, Valley Heart Ranch is owned and operated by Kirsten & Darrell Becker and carries a long legacy of farming in Santa Barbara, California.
Agriculture operations at the ranch began in the 1920's with citrus and evolved into a commercial floriculture nursery until 2016 when the unparalleled terroir began its transformation into a certified organic coffee farm. With its unique coastal setting offering cool mornings and warm afternoons, VHR is one the few organic coffee producers in California and the only coffee grower in Montecito.
The heart-shaped valley now boasts several varietals of in-ground lush coffee scattered over five acres of loam soil terraces. With their shared vision now in full operation and a back-to-basics approach to farming, Kirsten and Darrell are thrilled to offer this exquisite product grown with technical expertise and lots of heart.
Good Land Organics:
Jay Ruskey
Good Land Organics is the first commercial coffee farm in California.
It is nested in the hills above Goleta, CA, overlooking a majestic view of the Pacific Ocean. Jay Ruskey began farming this land over 25 years ago, and now this organic farm is layered with over a dozen subtropical and exotic crops, contributing to both its diversity and charm. Seasonal fruit can be purchased on Good Land Organic's online store.
Coffee was first attempted as an experiment in 2002, but this crop quickly won the attention of both Jay and the world for its success. After years of trial and error, Jay identified a replicable farming system that consistently produced high-quality delicious coffee. In 2011, he decided to share this crop with farmers across Coastal Southern California. Through his new venture, FRINJ Coffee, Jay and his team are leading the way for California to become the world's next producing coffee region.
Good Land Organics is now the flagship coffee farm and headquarters of FRINJ Coffee. Inc. It is home to over a dozen Coffea arabica varietals which are also the parent plants for our breeding program.
The Flower Fields:
Mike Mellano
The Flower Fields is a product of horticultural craftsmanship, a legacy to three longstanding flower families, a cultural emblem of Carlsbad, and an artistic display of nature. The location, rising nearly 300 feet from the southern California coastline, has been a unique growing area for more than 100 years. Coffee is the latest crop to benefit from the mild coastal climate and sandy loam soils.
Starting in the 1920s with the hard work of Luther Gage, along with his neighbor Frank Frazee and Frank's son, Edwin, and continuing with the Ecke Family and Mellano & Company, The Flower Fields has grown into a beautiful display of floral excellence that attracts visitors from around the world.
In 2014 coffee entered the stage. The Ecke family and Mellano & Company partnered with Frinj Coffee to grow this intriguing crop for Southern California. Young trees of Coffea arabica were planted in the sandy loam soil above the Pacific Ocean. Each spring, the visitors to The Flower Fields can now delight in the hypnotic aroma of jasmine emitting from the delicate coffee flowers.
Rodriguez Family Farms:
Christopher Rodriguez
Christopher and Sarah are raising their 7 children on their family-owned and run farm, Rodriguez Family Farms. The farm is located in the South Morro Hills area of Oceanside, California and is layered with various crops, including coffee, guava, passion fruit, avocado, citrus, and several honey-producing bee colonies. They currently are tending to over 1,000 coffee trees, of seven different arabica varietals, contributing to an undeniable complexity in each cup.