Mraz Family Farms, GeishaOceanside, CA
| | |
| --- | --- |
| Coffee Varietal: | Geisha |
| Tasting Notes: | Jasmine, Caramel, & Powdered Sugar |
| Size: | 5 oz (140g) |
Mraz Family Farms Washed Geisha from their 2022 Harvest is limited due to its volume & score. It's one of our higher scored Geisha's this season & only a nano lot is available. We are excited to share this with our customers online! The Geisha is delicate, sweet, & notes of Jasmine, Caramel, Powdered Sugar, & Dried Dates.
$90.00
PLEASE NOTE: COFFEE IS SHIPPED WITHIN ONE WEEK OF ORDERING AND WITHIN 2-3 DAYS AFTER ROASTING
Farmers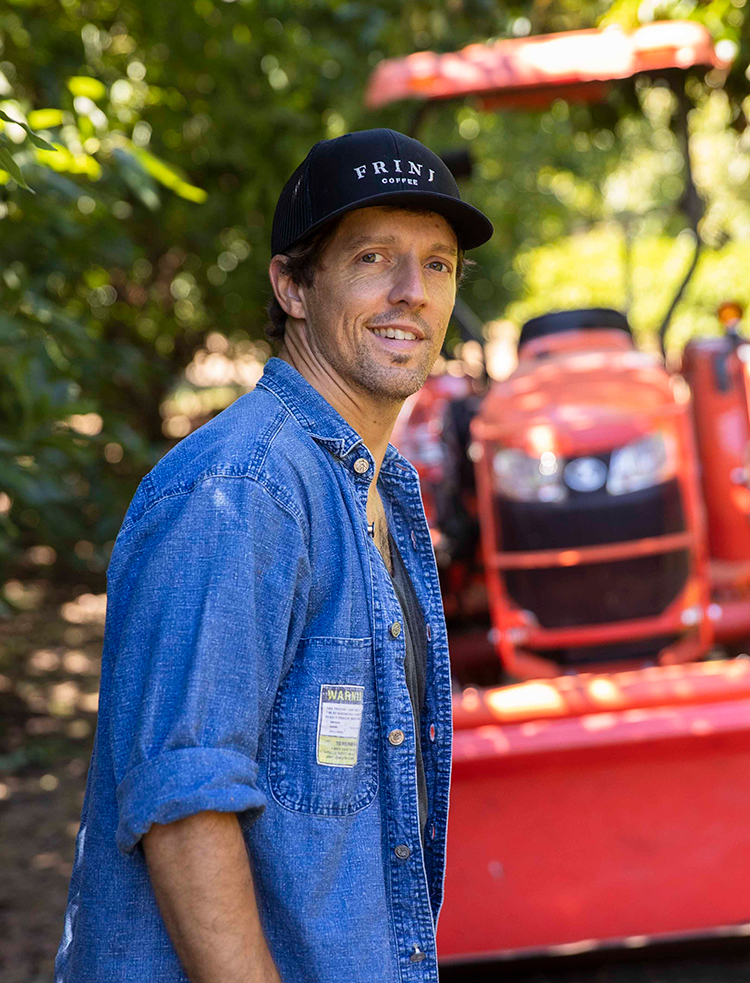 Mraz Family Farms:
Jason Mraz
Back in 1999, Jason started his music career singing in coffee shops. Although he's graduated to much larger venues all over the world, he still finds comfort in neighborhood coffee shops when he's lucky enough to have downtime on the road.
In 2004, Jason purchased land in North County San Diego in the historically agriculture-rich region of San Luis Rey Valley, first farmed in the 18th century by Spanish explorers. He intended to start a compound to serve as a home to musicians and artisans to cultivate music, community, and craft. After a decade of stewardship and good farming practices, the land became affectionately known as the Mranch, blossoming into an organic, multi-layered food forest. In 2015, with the help of family and friends, Mraz Family Farms was established to produce a diverse array of organic fruits in a sustainable and conscientious fashion. At that time, they planted their first coffee trees and teamed up with FRINJ Coffee to grow high-quality, single-origin varietals for serious coffee enthusiasts.