Rancho Delfino, GeishaCarpinteria, CA
| | |
| --- | --- |
| Coffee Varietal: | Geisha |
| Tasting Notes: | Honeycomb, Bergamot, Vanilla Cola |
| Mouthfeel: | Silky |
Rancho Delfino's inaugural Geisha harvest is a stunner. As a filter roast, this coffee unlocks a quintessential Geisha flavor profile of Honeycomb, Bergamot, and Vanilla Cola sweetness. Moreover, the coffee exhibits the famed silky body mouthfeel that Geisha hunters and coffee connoisseurs go to great lengths to discover. From the sheltered microclimate of the Gobernador Canyon, early harvests cultivated by the Masino family are dazzling new entires into the Central Coast's fertile compendium of beautiful creations.
PLEASE NOTE: COFFEE IS SHIPPED WITHIN ONE WEEK OF ORDERING AND WITHIN 2-3 DAYS AFTER ROASTING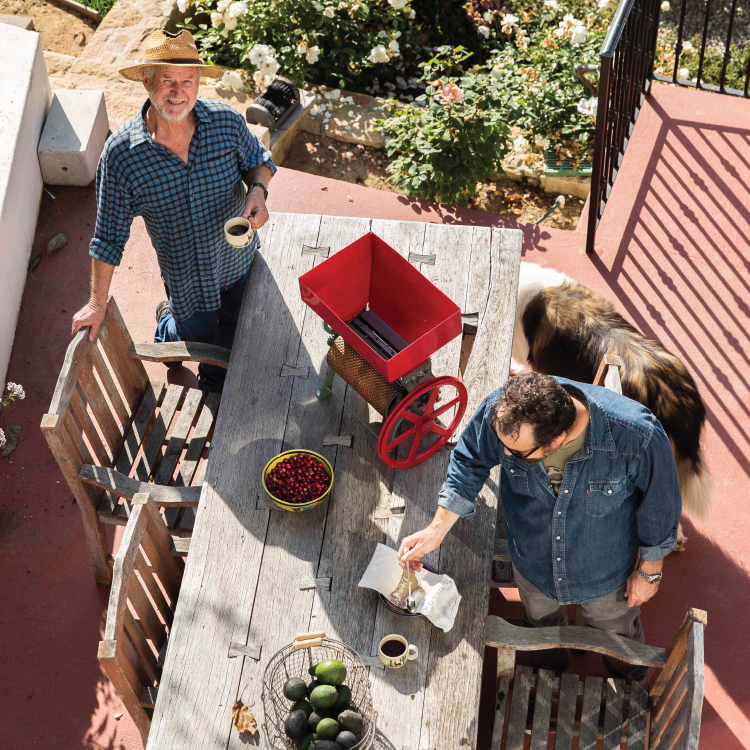 Rancho Delfino Farmers:
Mike and Baba Masino
The farm is named after Mike's father and grandfather. Delfino means "dolphin" in Italian, and since the coffee trees have a view of the ocean, it seems appropriate. The ranch is nestled in Gobernador Canyon, a unique microclimate that protects the coffee plants from summer heat and winter winds. This setting enables coffee beans to remain on the tree for a maximum amount of time to develop their rich, delicious flavors. Since the 1940s, the farm's rich soil has borne avocados and now, the avocado trees also provide shade for the coffee plants.