Southern Ridge Ranch + Good Land Organics, Riviera BlendSanta Barbara, CA
| | |
| --- | --- |
| Coffee Varietal: | Riviera Blend |
| Tasting Notes: | Blueberry, Cadbury, Raisin |
The Riviera Blend is a vibrant bouquet of flavors which plays tribute to the partnership between two farms; Good Land Organics and Southern Ridge Ranch. This blend is our first foray into cross-farm collaborations and celebrates the next chapter of California coffee. Farmers Jay Ruskey and Jeff Brown are both inspired to work with their land to push the boundaries of agriculture and look forward
to sharing this coffee with you.
PLEASE NOTE: COFFEE IS SHIPPED WITHIN ONE WEEK OF ORDERING AND WITHIN 2-3 DAYS AFTER ROASTING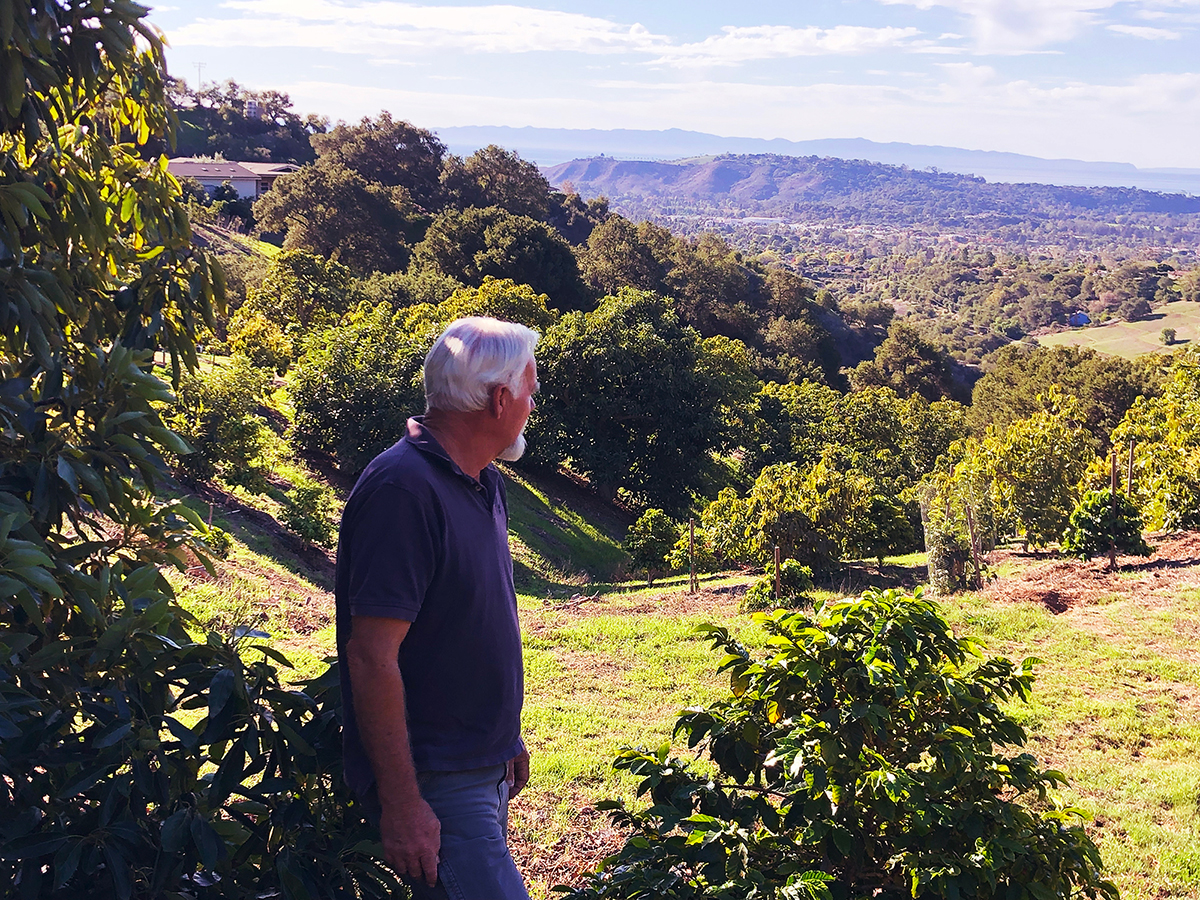 Southern Ridge Ranch:
Jeff Brown
Farmer Jeff Brown at Southern Ridge Ranch started farming coffee above Santa Barbara. California in 2016. This is the Brown family's first harvest and is a delicious testimony to their hard work in converting on aged avocado grove into a polyculture farm with several cultivors of coffee. This blend is named for the majestic foothills above Santa Barbara. which is referred to by the locals as the 'Riviera' for its subtropical climate and channel island views. Jay Ruskey of Good Land Organics is an agronomist and pioneer who followed a hunch and planted coffee just north of Santa Barbara. Today. Good Land Organics is known as the birthplace of California-grown coffee. The farm is nestled into the hills overlooking the Pacific Ocean in a frost-free microclimate.