The Flower Fields, Estate BlendCarlsbad, CA
| | |
| --- | --- |
| Coffee Varietal: | Blend |
| Tasting Notes: | Tangerine, Caramel & Dried Apricot |
| Size: | 5 oz (140g) |
The Flower Fields at Carlsbad Ranch  is a product of horticultural craftsmanship and is primarily known for its beautiful orchards of colorful ranunculus. This year's blend from our recent 2022 harvest is made up of Typica & Cuicateca. The cup is balanced & sweet with notes of Tangerine, Caramel, Chocolate, & Dried Apricot.
PLEASE NOTE: COFFEE IS SHIPPED WITHIN ONE WEEK OF ORDERING AND WITHIN 2-3 DAYS AFTER ROASTING
Farmers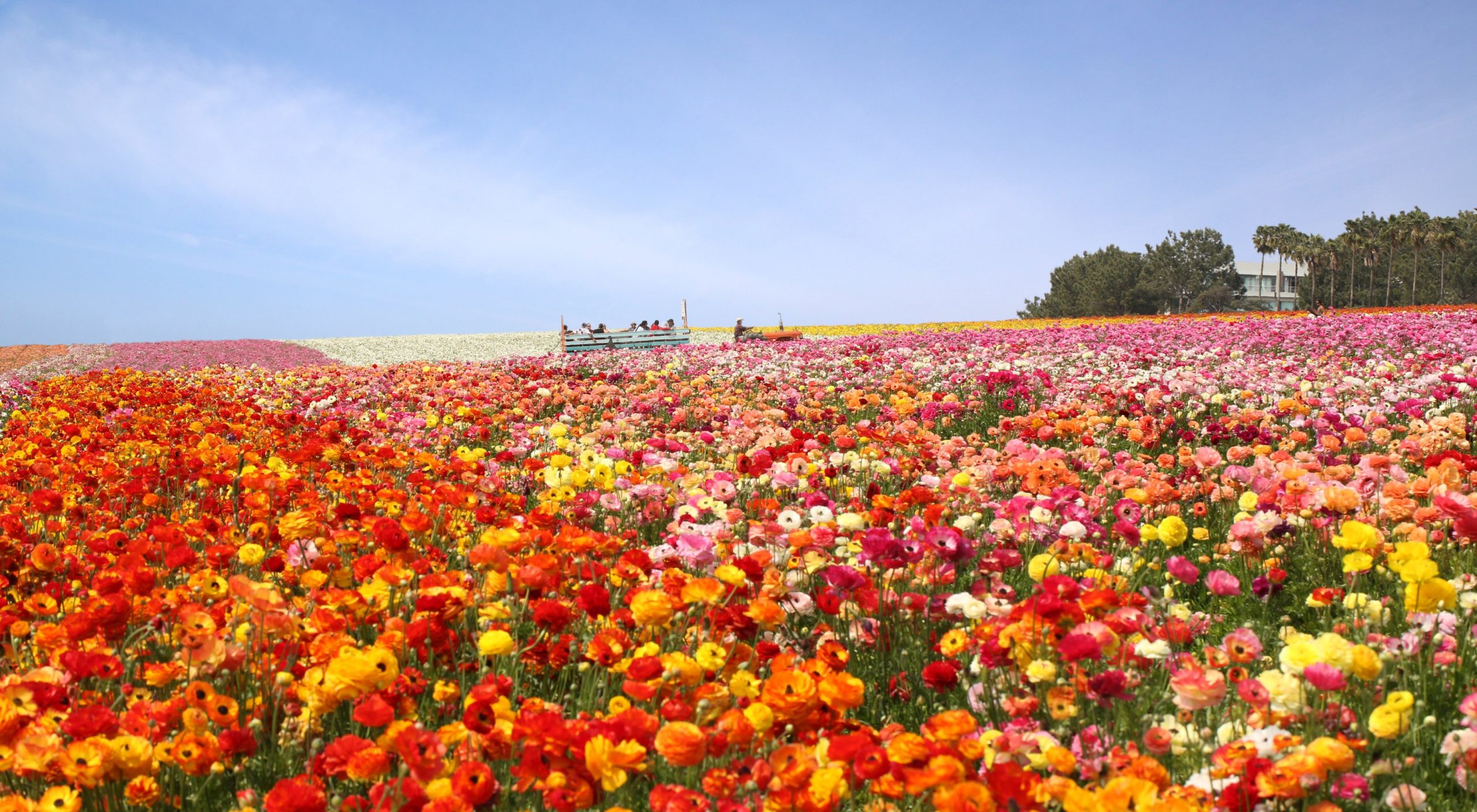 The Flower Fields:
Mike Mellano
The Flower Fields is a product of horticultural craftsmanship, a legacy to three longstanding flower families, a cultural emblem of Carlsbad, and an artistic display of nature. The location, rising nearly 300 feet from the southern California coastline, has been a unique growing area for more than 100 years. Coffee is the latest crop to benefit from the mild coastal climate and sandy loam soils.
Starting in the 1920s with the hard work of Luther Gage, along with his neighbor Frank Frazee and Frank's son, Edwin, and continuing with the Ecke Family and Mellano & Company, The Flower Fields has grown into a beautiful display of floral excellence that attracts visitors from around the world.
In 2014 coffee entered the stage. The Ecke family and Mellano & Company partnered with Frinj Coffee to grow this intriguing crop for Southern California. Young trees of Coffea arabica were planted in the sandy loam soil above the Pacific Ocean. Each spring, the visitors to The Flower Fields can now delight in the hypnotic aroma of jasmine emitting from the delicate coffee flowers.