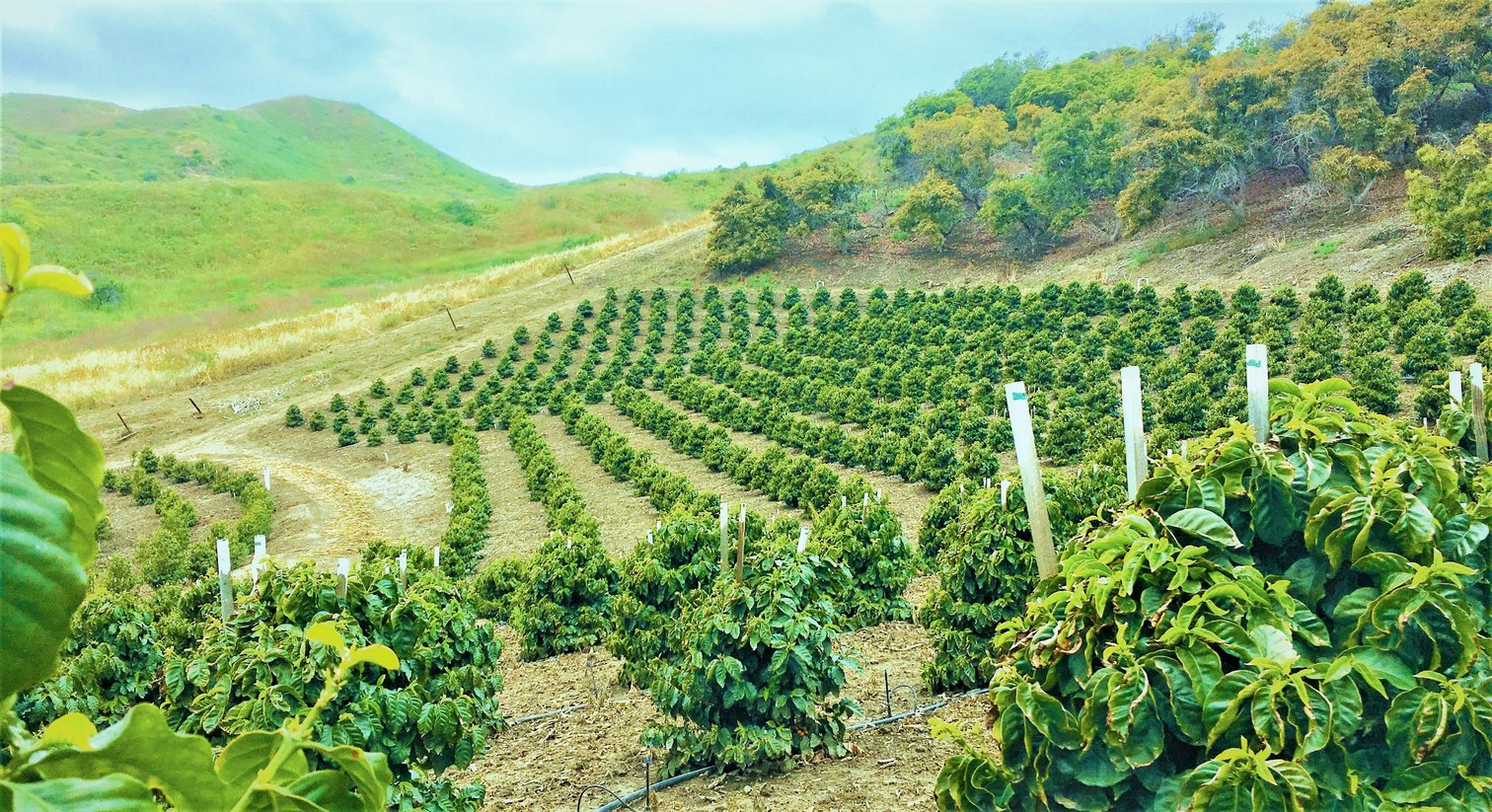 Rancho Filoso: Farm Story
Farm: Rancho Filoso
Farm Manager: Gary Baltzer / Lisa Tate
Location: Santa Paula, CA
Specifics: southwest-facing slope with heavy clay loam soil
Planted: August 2016
Tree count: 1250
Varietals: Caturra Rojo, Geisha
Harvest season: May – Sept
2019 Tasting notes: red fruit, raisins, spice and medium body
Rancho Filoso (Spanish translation for Sharp Ranch) inherits its name from the pioneering Sharp family who have been farming in Ventura County since 1882. This ranch has been cultivated for the last three generations by women farmers and fosters an encouraging culture that identifies, promotes and nurtures women in the traditionally male-dominated agriculture industry. As an exciting and challenging new venture, the 86-acre citrus and avocado ranch substituted 1.5 of its avocado acres to coffee in 2016. Tucked into a hillside in the beautiful heritage valley, the coffee trees benefit from the temperate coastal weather, sunshine, and rich soils. The picturesque landscape offers ocean views, grass-covered ridges, and mountain landscapes. Seven generations of Sharp family members have called this valley home and work towards creating a beautiful and bountiful legacy that will provide nutritional and prosperous harvests for many generations to come.
This ranch's first harvest is one not to miss. The cup expresses a soft and gentle balance of flavors but also stands strong with its definitive red fruit sweetness and touches of spice. This coffee has a goddess-like complexity where intrigue and motivation dance on your palette.
This estate's blend represents an exciting shift in Calfornia grown coffee and California agriculture. We expect this cup only to improve in future years as yields begin to come in from the Geisha varietals planted amongst the hundreds of Caturras on this farm.