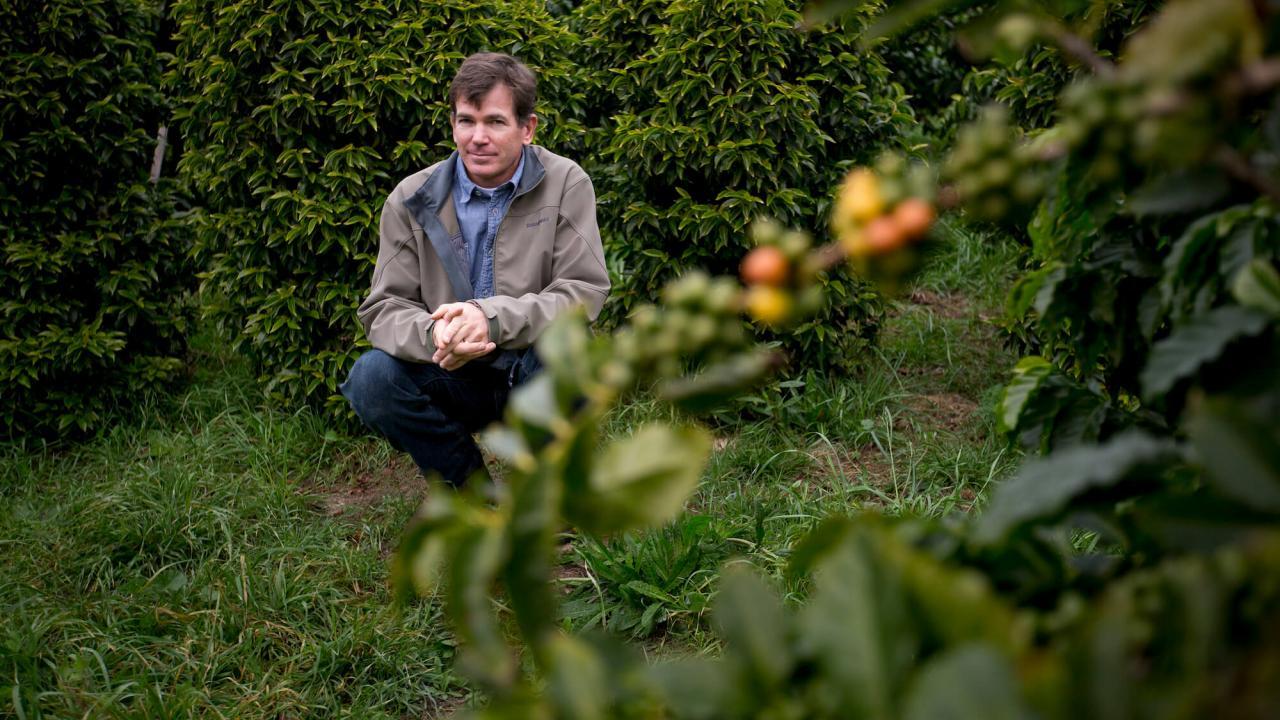 Meet the Farmer: Jay Ruskey
Jay is the CEO and Co-Founder of Frinj Coffee. He has been farming subtropical and exotic fruits for over 25 years on his farm, Good Land Organics, in Goleta, CA. He is dedicated to organic practices, is an expert in developing new markets for specialty crops and incorporates craft, science, and technology to crop production. His success in farm innovation and specialty crop marketing have won him numerous accolades in his career.
In 2002, with the support of Dr. Mark Gaskell from the University California Small Farm Program, Jay began a test plot of 13 Coffea arabica varieties under various growing conditions on his farm. Cupping scores proved this pilot a success and kept Jay charging down his coffee journey. Sitting well outside the tropics, a success in CA challenged the traditional rules of coffee production. But after years of experimentation, Jay has developed a replicable system for identifying ideal microclimates for coffee in California. But most importantly, he has identified a way to consistently achieve high yields and quality. Simultaneously, California farmers were struggling amidst a long heavy drought and a looming decline in the avocado market.
A cornerstone to Jay's success was the inter-planting of his various crops at Good Land Organics. As it turns out, coffee and avocados are the perfect pair in the field. This led to an opportunity not only for CA farms to enter into a new specialty crop, but also diversify their orchards…without requiring additional land! So, although Jay's first efforts for CA coffee expansion was during one of the state's longest and most dire droughts, the excitement and opportunity of coffee brought Jay and farmers together to gain back control.
Frinj Coffee incorporated in 2017 setting out to provide farmers all the tools they need to try their hand at growing coffee: seedling to bean. The company produces California adapted, high producing nursery stock, production consulting, post-harvest services, and product marketing. California now boasts of having over 30,000 coffee plants growing in the ground, which is expected to grow exponentially year after year. The specialty coffee industry and the world has been paying close attention as a success for California coffee will pave the way for the development of other new coffee regions around the world.