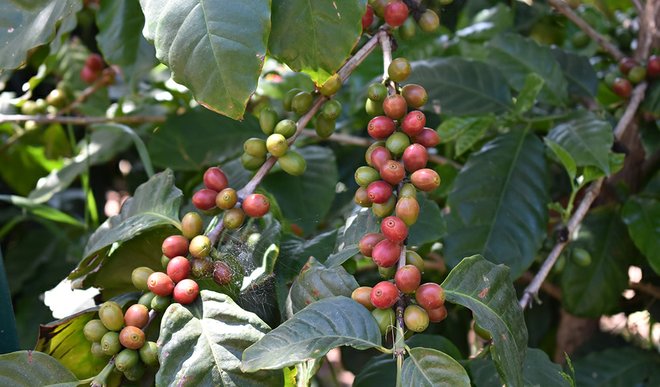 Growing Coffee on the Frinj
Jay Ruskey walks among his coffee trees, pushing back branches in search of ripe cherries. A broad-brimmed hat shields his eyes from the bright Southern California sun on this warm June morning.
He finds two ripened Caturra Rojo cherries and offers them to guests. He watches their surprise as they taste the fruit, then turns and walks toward another tree. "Want to try a geisha?" he asks.
Coffee farmer Jay Ruskey explains how he grows coffee in Southern California.
Ruskey is proud of his work. He's the first farmer to successfully cultivate a commercial coffee crop in the mainland United States. He also developed a collaborative network of what he calls "partner growers" that pools its harvest of specialty coffee beans. His new company, Frinj Coffee, Inc., then processes and sells it to Blue Bottle Coffee.