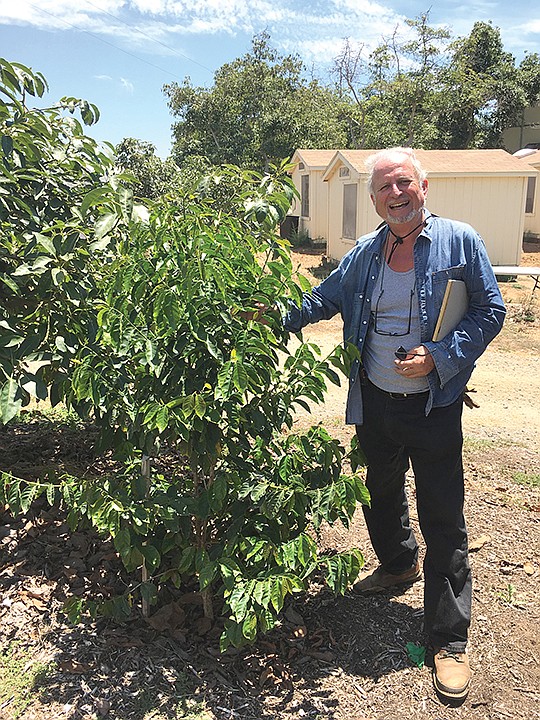 S.D. Coffee: Wake Up, And Smell the Profits
A couple of years ago, Jay Ruskey, a seasoned California farmer, tapped San Diego to grow high-end coffee that he and his team believe will sell for around $15 a cup.
Today, there are approximately 30,000 coffee trees planted in Oceanside, Fallbrook and Bonsall, to list a few locations, with full harvest becoming available in early 2019.
Through his Frinj Coffee Inc., located in Goleta on the Central California Coast, Ruskey offered a full-service operation for growing coffee that begins with selling pest-free, locally-grown specialty coffee plants to interested growers for $20 each. Experts believe this experimental crop can be the next revenue-driving agricultural sector for San Diego. This discovery is timely for the local agriculture scene, as the avocado market, which produced $122 million in 2017, according to the county's annual crop report, continues to slow down.