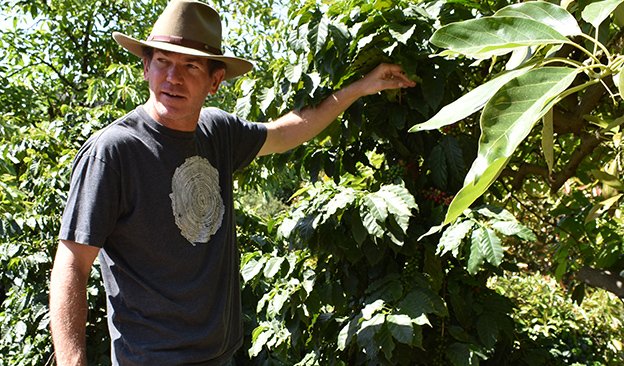 US Coffee Grower Looks to Regenerative Crops
Frinj Coffee, the Southern California operation that proved quality coffee could be grown on the US mainland, is entering into land-use partnerships to investigate whether the coffee plant can be a regenerative crop.
Frinj, which sprouted from Jay Ruskey's Good Land Organics farm in Santa Barbara County, has grown in recent years to provide regional coffee breeding and production services, in addition to growing its own trees. Coffee farmers throughout Southern California partner with Frinj.
Now the company is working with two environmental nonprofits to investigate whether regenerative farming practices can increase production and quality.