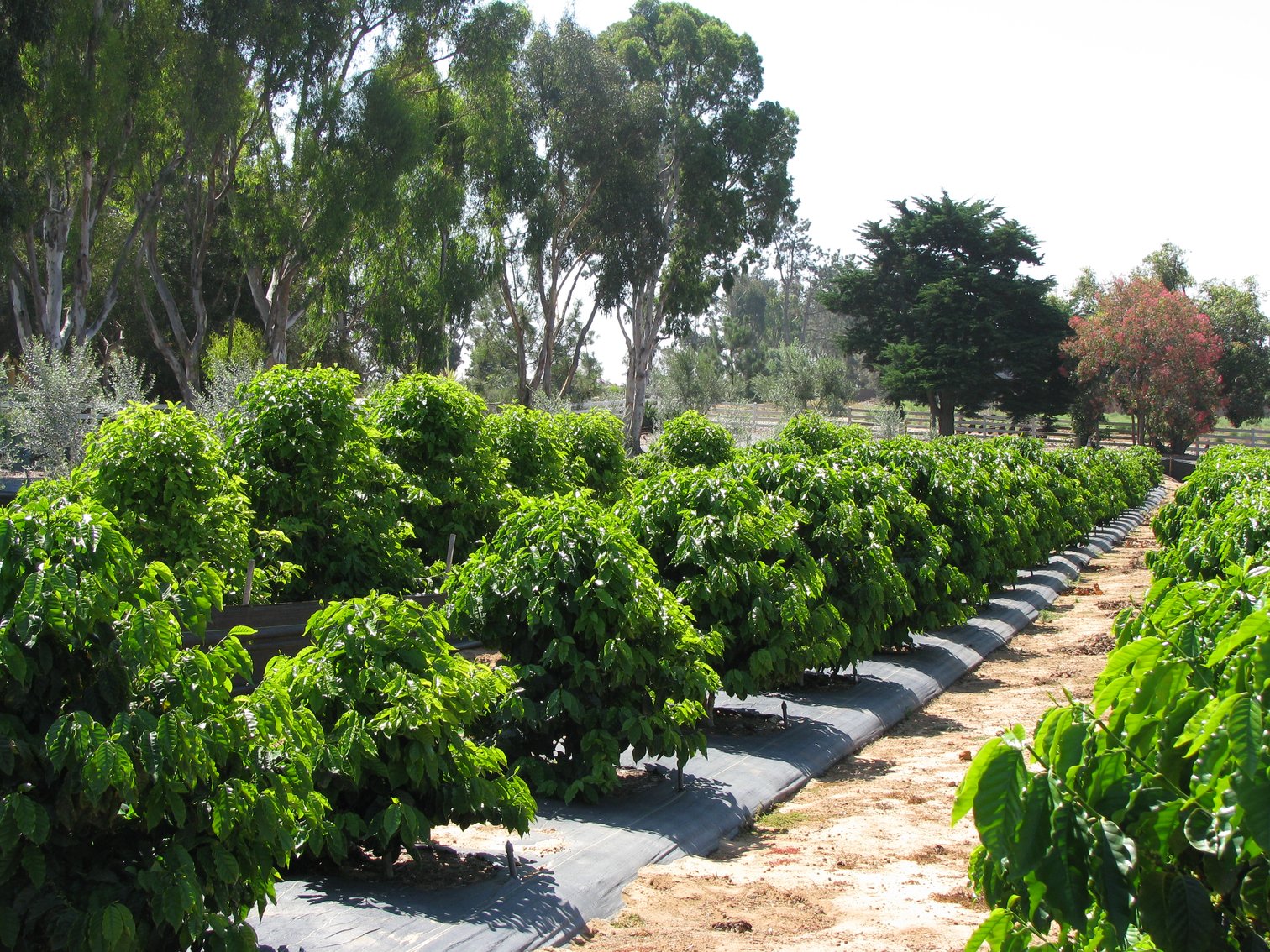 Quail Haven: Farm Story
Farm: Quail Haven
Farm Owner: Chris and Diane Calkins
Farm Manager: Mellano & Co.
Location: Encinitas (Leucadia), CA
Specifics: full – sun orchard in historically rich soils near the Pacific
Planted: March 2014
Tree count: 500
Certifications: CCOF Organic
Varietals: Caturra Rojo, Geisha
Harvest season: May – Sept
2019 Tasting notes: lemon, agave, floral and lychee
Last season, Quail Haven was the first San Diego commercial coffee farm – ever – to be harvested. It was a historic moment and the result was one to be savored. Cupping notes showed wonderfully tropical red fruit aromas layered with a rich bouquet of flavors contributing to its candy-like sweetness. This year's harvest grew substantially from last year, but we expect this orchard not to reach its full maturity until 2021. Cup notes this year similarly brought out a tropical delicacy that lingered sweet and exciting with every sip.
The excellence of this farm's coffee can be attributed to many factors: such as the dedication of its owners, the Calkin Family, and management company, Mellano & Co. But, not to be overlooked is the performance of the soil itself. This particular property sits in a historic coastal growing area of San Diego, which was once the primary region for the production of crops such as avocados and flowers. Quail Haven sits 420 feet above sea level at the top of a mesa overlooking the coast. We are very excited about sharing this coffee in the years to come as we feel this crop will help define this brand-new region's typical cup profile.
---
A note from the producer:
We believe local production for local consumption is a long-term value for a sustainable society. Bringing quality coffee to our community, grown organically, is a step to accomplishing this objective.
We believe that California, and particularly Southern California, is a unique environment that can produce coffee of exceptional quality. The close-in, personal commitment to our farm is our way of contributing to creating a unique California standard.
And coffee is and has been a key part of our lives and a constant part of our meals.